November 2, 6:30-8pm
Milken Institute School of Public Health, Theater A
905 New Hampshire Avenue Northwest
Free and open to the public
Join Andy Fisher as he talks about his new book, Big Hunger.The 2016 election reminded us of the depth of economic insecurity across America, and of the political implications that come from ignoring this populist angst. The decline of Rust Belt communities since the 1980s has been paralleled by the rapid growth of food banks. Instead of challenging the government and corporations to provide living wages and good jobs, to support unions and oppose globalization, the anti-hunger movement has instead built alliances with Walmart, Tyson, and Monsanto, among other socially irresponsible companies. Big Hunger reveals the damage caused by this hunger-industrial complex, and offers a new vision for the anti-hunger movement to eliminate hunger through a focus on health, economic justice and local economies.
The book talk will be followed by a panel including Jody Tick, COO of Capital Area Food Bank, and others (TBA) as they discuss hunger in America.
---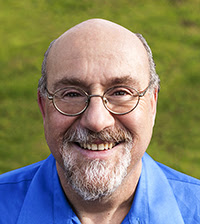 Andrew Fisher is a leading national expert on community food security. In 1994, he
co-founded and led the Community Food Security Coalition (CFSC), a national
alliance of groups working on food access and local food, until 2011. During this
time, he created and publicized the concept of community food security, and played a
key role in building the food movement. He has played a lead role in gaining passage
of numerous pieces of federal legislation, including the Community Food Projects
and the Farm to School grant program. He has worked on a wide variety of food
system topics, including food policy councils, community food assessments, healthy
corner stores, coalition building, and farm to cafeteria. He has taught at various
universities in Oregon, and is currently an adjunct instructor in the public health
department at Portland State University. He served as an interim executive director at
Portland Fruit Tree Project from 2015-2017. His book on the anti-hunger movement,
"Big Hunger: The Unholy Alliance between Corporate America and Anti-Hunger
Groups" was released by MIT Press in April, 2017.
---
Jody Tick, Chief Operating Officer, Co-Interim CEO, has been with the Capital Area Food Bank since 2006. In her current role, Tick is responsible for the daily management of the CAFB's operational work. She provides strategic direction and oversight of the acquisition and distribution of food; the organization's work with 444 food assistance partners and programs; a volunteer base of 26,000 individuals, and the development of information systems and metrics to inform decisions. Tick's prior experience includes the management of food system-related programs and projects for Washington, D.C.-based nonprofits. Her work has focused on international and domestic hunger and poverty alleviation; the regulation of biotechnology; local food systems; domestic food safety; and the promotion of healthy food access to underserved communities. She has served as chair of the District of Columbia Public Schools Office of Food and Nutrition Services Family and Friends Advisory Committee, and as a member of the Mayor's Commission on Food and Nutrition. Tick has a MSc. from the Agriculture, Food and Environment Program at Tufts University's Friedman School of Nutrition Science and Policy, and a BA in Environmental Analysis and Policy from Boston University.